But the longer I stared at my reflection, the more I realized my identity crisis went beyond skin deep.

I hadn't been asked to chair volunteer committees at school like I used to.

My husband hadn't asked my opinion in what seemed like ages.

My "mom squad" didn't seem to value my input.

I'd never felt so invisible.

Well that afternoon when I got home, I still feeling hurt and upset…
But I was also starting to experience a new feeling too. Determination.
I decided I was going to do something about the way I looked if it killed me…

Which is what started me off on my desperate journey to fight back against my aging face…

To bring back the soft, firm, and radiant skin I once had…

For me and for my daughter.

It had to be possible right? We all know someone like Sami's grandma. Someone whose face simply doesn't betray their age…


And if it's possible for them, then it has to be possible for the rest of us too…

Even if maybe we have to use a little "help" to make it happen.

So I got to work…

I started stalking forums on the Internet…

I read every skincare blog…every magazine article…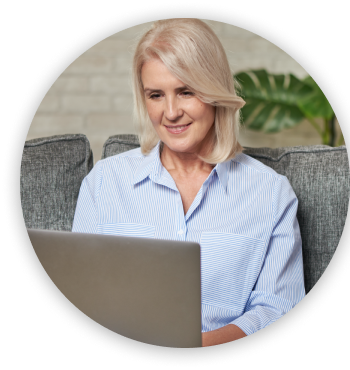 I even began reading scientific studies that were published online…even though I couldn't understand half of what they said…

And throughout it all, I tried everything you've heard of and even some you haven't (like rubbing raw egg on my face, ugh!).

But NOTHING WORKED…

Until I made a life-changing discovery that THOUSANDS of women are now using to fight back against wrinkles, dark spots, and sagging skin…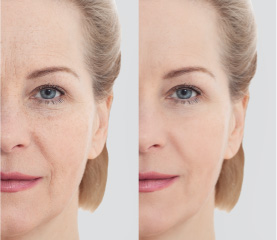 Like Jenny R who is 43 years old. She says that her wrinkles seemed to really intensify after she hit forty. She says now "I get mistaken for a woman in her late twenties at least twice a week. Nobody ever guesses my age!"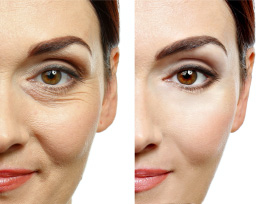 Or Kelly P, who has a son whose a senior in high school. She says now her son won't bring his friends over anymore, because all they want to do is try and flirt with her!
Or Linda B, whose writes "my twin sister has gotten SO jealous after I started using this Immortelle Beauty secret. It used to be impossible to tell us apart, but now I look at least fifteen years younger than she does!"
It all started when I got a call from the last person on Earth I'd expected to hear from: Sami's grandma!
You see, after that embarrassing moment at my daughter Katie's preschool "graduation"…

I'd spent almost every waking moment pushing the image of her friend's grandmother out of my head.

So you can imagine my shock when on a random Thursday nearly three months later…

I answered an unknown number on my cell phone…

And heard the grandmother of my daughter's best friend on the other end.

Her name is Ana, by the way…

And she told me she hoped I didn't mind that she was calling…

She'd wanted to speak with me sooner…

But immediately after the ceremony…

She'd left for a several month European cruise with her fiance…

And she was just now getting back to the United States.
I'll be honest with you, the conversation started out really awkwardly…


Because Ana told me she wanted to apologize for what had happened during the reception…

And while I knew she meant well…

I just didn't know what to say.

At first I just stayed very quiet…

But then, realizing that my silence was making things even more awkward…

Finally I just told Ana that it was "no big deal."

"It was just a silly thing a toddler says," I remember saying…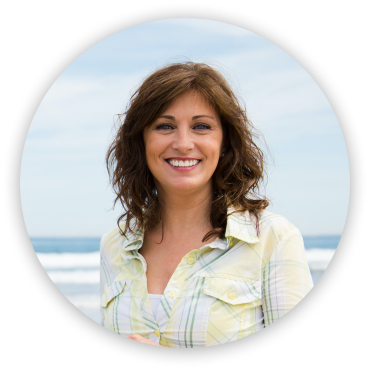 "And besides, if I'm being honest, I kind of understand where my daughter Katie was coming from. I mean you are absolutely beautiful. I've never seen someone with better looking skin in my life!"

Well I felt like I could feel Ana blushing through the other end of the phone…

But then, just when I thought the conversation was going to be over…


Ana said something that would change my life, and the lives of hundreds of other women,
forever

.

She told me that she appreciated me saying that…

But that the truth was, she hadn't always had the skin she has now.

Ana said that in her early forties…

She'd felt like she looked at least ten years older than her age…

On some days it was more like twenty years older…

And her wrinkles use to run like deep canyons across her face…

So much so…

That she'd even struggled with depression…

Because she hated feeling like all of her best years were far behind her.

It was a lot to take in…

Honestly, I wasn't even sure if I believed her…

But I was also curious…

So I bit my tongue…

And asked Ana what had changed?
"Was it Botox or cosmetic surgery," I asked?
"Or heck, are you secretly a multimillionaire who uses one of those $199-an-ounce skin creams that most of us will never have access too?

Come on Ana, what's your secret?"

I wasn't joking, but it made Ana laugh very hard.

She told me no, it had nothing to do with Botox…

Or going under the knife…

Or weird skin potions, chemical peels, or anything else like that.

Ana said that she owed everything to one man only…

Someone who she credited with turning back the clock for her skin.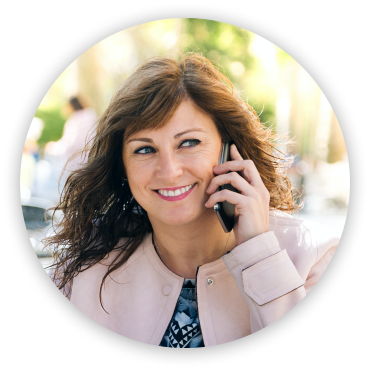 She said he shared something with her that he called his "Immortelle Beauty" secret…

And she credited this secret with wiping away the wrinkles and those deep lines…

While helping her to look more than eighteen years younger than she actually was.
"His name is Dr. Zane Sterling" she told me.

"I'll give you his number."
Well I called Dr. Sterling's office that very same day…

But his receptionist said he wasn't available…

And while she was polite, she didn't ask me for my information so he could call me back…

Which I thought was strange.

So I called back the next day…

And then I called again the day after…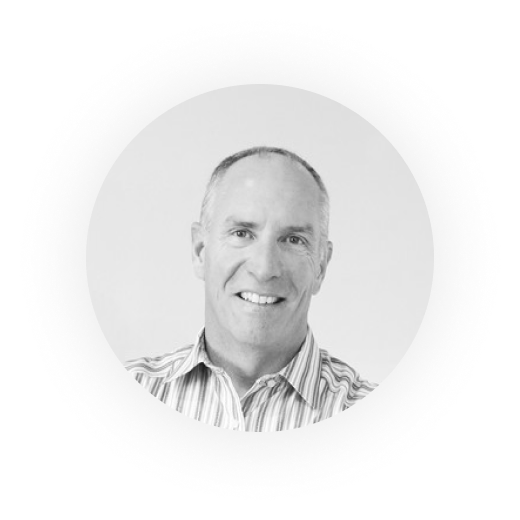 Dr. Sterling explained that when se spend too much time in the sun…

Which tends to happen over the course of our lives…

The UV radiation from the sun weakens our collagen fibers…

Which leads to the skin stretching (2), wrinkles, fine lines, and crows' feet too.

In addition, UV light causes a large number of free radicals to float through our body…

Which leads to something called oxidative stress…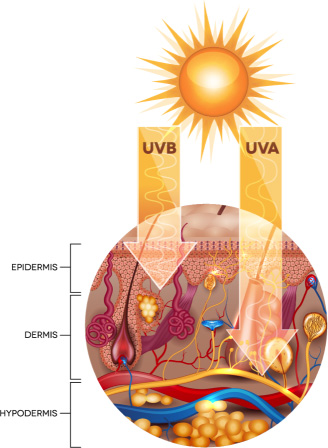 Which is basically like a death-kiss for our skin…

Something that wears down the collagen fibers in our skin even more…

And makes wrinkles even worse.

To summarize, the more time you spend in the sun (especially if you get sunburnt or don't wear sunscreen)...

… The more wrinkles, fine lines, sun spots you'll have (along with blotchy, spotted, dotted, dried and blemished skin). (3)

Now Dr. Sterling will be the first to admit that all of this is pretty common knowledge…

But one important thing he did point out to me
Is That UV Radiation Affects Everyone, (4) Even If You Live Somewhere Cold Or Cloudy!
See you may be thinking, "I don't need to worry about UV radiation, because I live somewhere cold or cloudy"…

Or you're thnking "well I'm fine because I stay out of the sun"…

But that's not how it works.

You see, as Dr. Sterling explained, there are three things you need to know:
First, UV radiation happens independent of temperature. (5)
So even if you live somewhere cold like Canada, the UV index can still be very strong.

In fact, Ireland's Public Health Agency recently made an announcement saying, "Cool bright days even with light cloud can have damaging levels of UV radiation."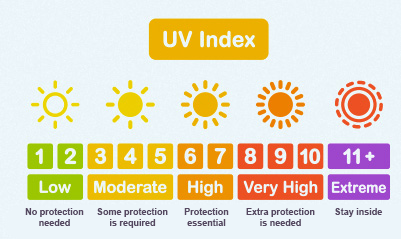 Second, if you live somewhere where there are significant amounts of snow throughout the year,
you're at a very high risk of getting UV radiation.
(6)
Snow and ice act as a mirror for UV rays. So the UV rays will hit your skin as the rays come down from the sun…

… And those same rays will hit you again as the rays are reflected from the snow, bounce back up and hit you again.

In other words, snow is a multiplier of UV radiation, so if you have snow more than a couple of times per year, you're being hit with a LOT of UV radiation.

And finally, what about if you spend most of your time in the shade?


You might be very careful, always wearing sunscreen and staying in the shade as much as possible.

While that will prevent you from getting sunburnt, it will not prevent you from UV rays.

According to research published by the Skin Cancer Foundation, clouds only block about 20% of UV rays.

So even when you're in the SHADE, you're still getting hit with UV radiation. (7)

So as you can see, UV radiation is a very serious problem, regardless of where you live.

And of course if you live somewhere where there's a lot of sun, you're most at risk.

Now the reason Dr. Sterling was sharing all of this with me…

Is because while UV Radiation is one of the very top culprits when it comes to how our skin ages…